The dreary weather outside might be boring, but that doesn't mean grocery shopping has to be. The new year has already brought a number of brand-new products to your grocery store. From tropical candies to plant-based snacks, here are the foods we're most excited to add to our shopping carts this March.
Life's Grapes Peanut Butter-Dipped Grapes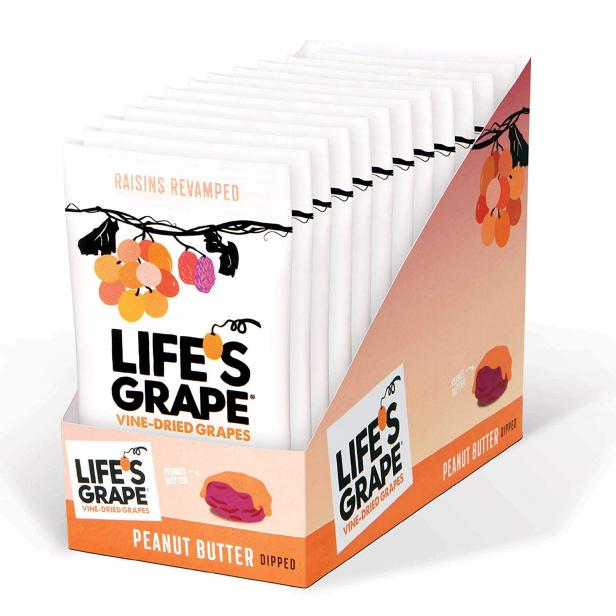 Take your favorite childhood sandwich on the go. Life's Grapes has added a brand-new flavor to its snack collection. These vine-dried grapes are dipped in a creamy peanut butter coating, so each bite-sized treat tastes just like a classic PB&J.
---