Vine-Dried Grapes Make the Best Snacks
You may be thinking: "But wait, isn't a vine-dried grape just a raisin?" Well, yes, but it's like the difference between your friend's homemade sourdough bread and Wonder Bread. Traditional raisins are created by drying Thompson Seedless grapes on the ground in direct sunlight, which results in the hard, caramelized raisin that you know.
Our grapes are gently sun-dried on the vine under the shade of the canopy. This signature, all-natural drying process results in a juicier and sweeter snack. We know this difference will surprise and delight you!
Vine-dried grapes with a delicious twist
Sometimes, we need a treat with a little something extra. For those times, meet our Peanut Butter and Dark Chocolate Dipped vine-dried grapes! These sweet morsels feature our classic vine-dried Selma Pete grape enrobed in rich, creamy peanut butter or decadent cocoa-dusted dark chocolate. We've partnered with a whimsical Californian chocolatier (whom we secretly call Willy Wonka) to help us bring these luxurious delights to life. Our dipped products are artisanal treats, featuring 100% whole fruit centers.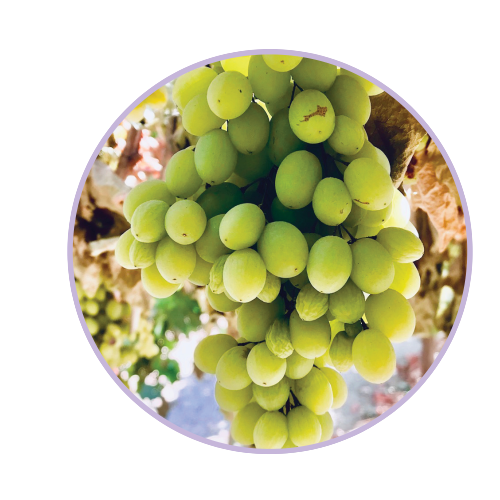 We grow the Selma Pete for our flavorful vine-dried grapes. A cross between Thompson Seedless, Fiesta, and Muscat grapes, the Selma Pete varietal has changed the snacking game.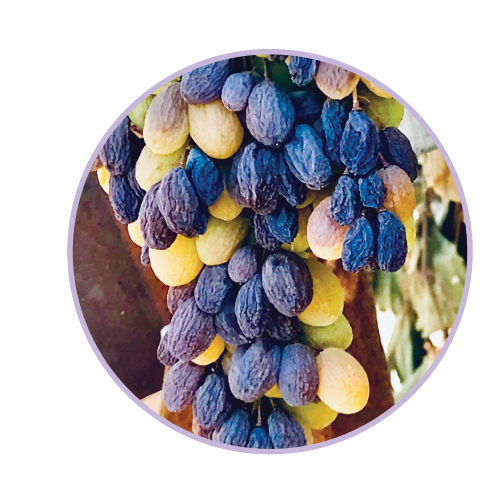 Our grapes are dried under the shade of the canopy while still on the vine. Vine-drying keeps our grapes juicy and delicate, and better yet, they never touch the ground.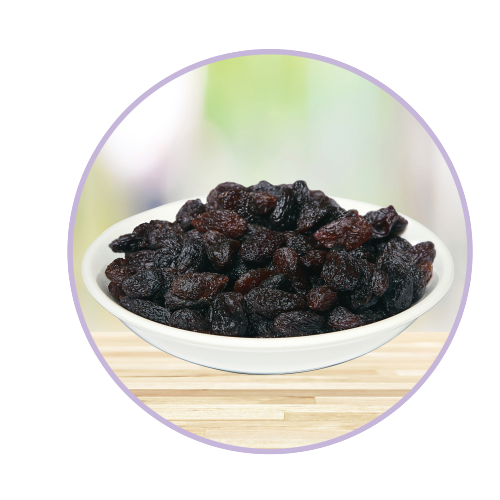 Using the Selma Pete grape in combination with the vine-drying process creates a sweeter, plumper, juicier, all-natural snack that will have you coming back for more.
Sign Up for Grape Updates
You'll be the first to know about new treats and special promotions!