Looking to purchase some Life's Grape to sell to your favorite customers? Check out your options below!
We work with a few wholesale platforms so you can choose which platform is right for you.
If you would rather go direct, we are also able to help you with your orders. Please email sales@lifesgrape.com.
We've transformed our vine-dried grapes into delicious snacks for every occasion.
The Selma Pete ripens faster than other varieties, giving us time to dry the grapes on the vine under the shade of the vine's canopy. The results completely transformed our view of raisins! Our vine-dried grapes are plumper, sweeter, and taste like nature's gummy bears.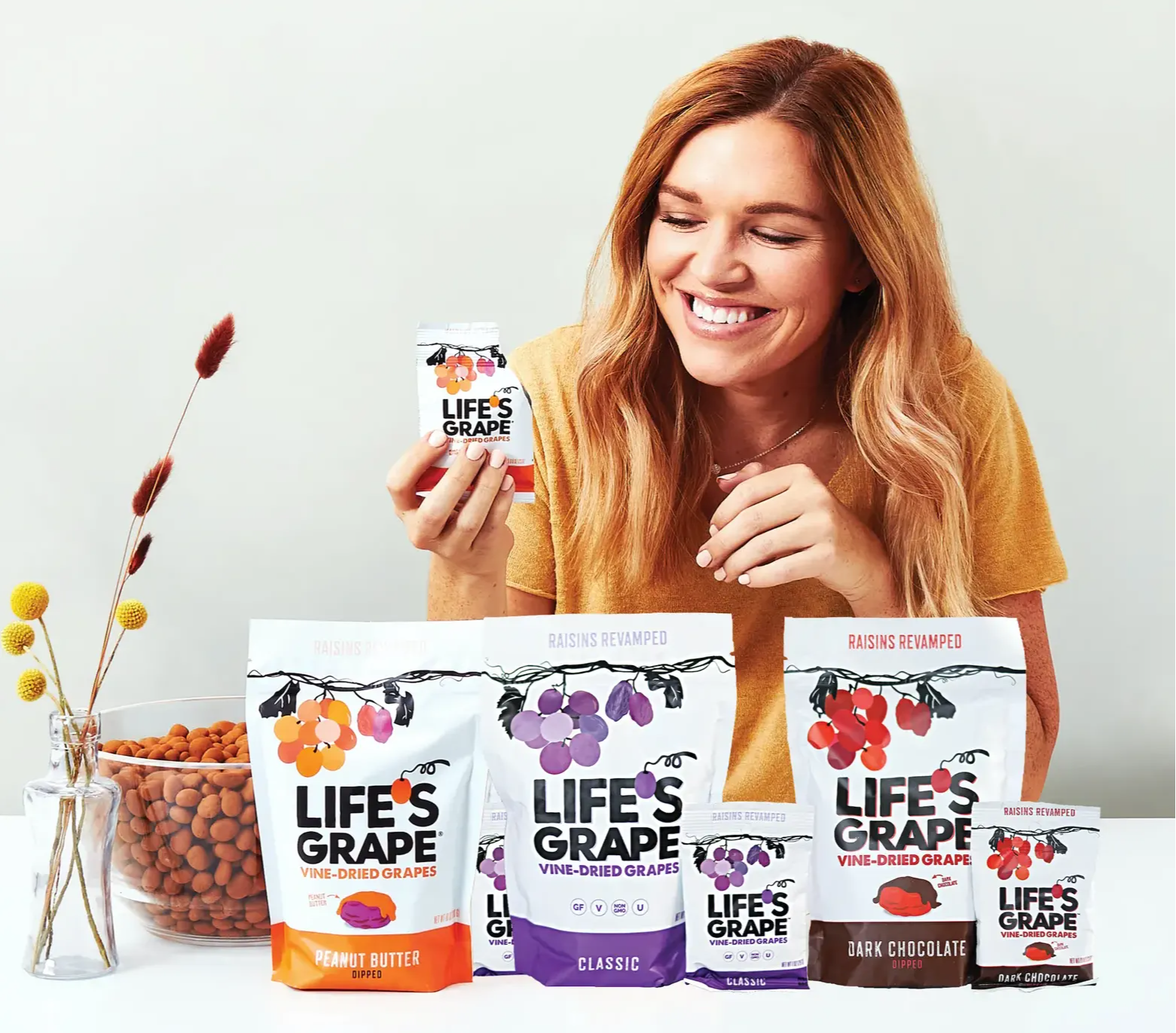 Sign Up for Grape Updates
You'll be the first to know about new treats and special promotions!